Your Health & Safety Are Our Top Priority
Due to the spread of COVID-19 (coronavirus), we are taking additional precautions such as thoroughly disinfecting the pharmacy 9-10 times a day to ensure the safety of our patients and staff. We are continuously monitoring CDC announcements to follow all guidelines that apply to us. We will continue to be open normal business hours until further recommendations are made.
You can use our free mobile app to submit refill requests, and one of our friendly staff members would be happy to bring your medications straight to your car.
We appreciate everyone working with us and their patience during this pandemic. It is our priority to protect our customers and employees during this time.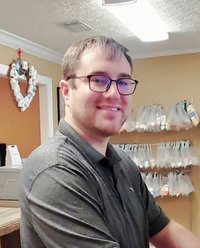 Zach Ayers
Pharmacy Manager
Serving the Watertown Community
Your Community Drug Store
Here at Watertown Drugs, your family's health is our top priority so we take the time to answer any questions. We offer traditional prescription filling, medicare open enrollment, immunizations, and much more. Come by the pharmacy and experience our great location, personalized services and community focused approach to healthcare.
What Our Patients Love About Our Pharmacy
Subscribe to our newsletter
Stay up to date with our pharmacy with exclusive content.